Now, the garment industry plays a vital role in adding foreign economy, and it is part and parcel of the entire development. There are different sectors in merchandising where fashion works as the most important part. In the apparel industry, fashion merchandising draws a significant role in contributing to human attitudes.
Fashion merchandising is a widely used word in the fashion industry. It implies huge activities like the process of selling and getting clothes, shoes, accessories, etc. Launching and marketing different types of fashionable products is a major part of fashion merchandising. However, it indicates a process of communicating between the customers and merchandiser.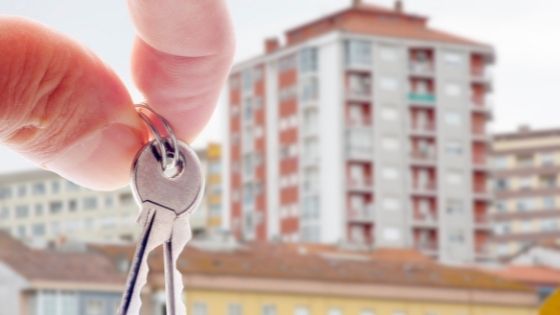 Fashion merchandising brings benefits in two ways. Generally, fashion merchandisers connect with the customers to inspire them to purchase. In this way, they help to launch the new products. And when they get the proper places for marketing, it has become a profitable sector. In this article, we will describe the important role of fashion merchandising.
Features of Fashion Merchandising:
Generally, fashion merchandisers make various types of costumes and accessory designs. Well-known designers create stylish shapes and designs. People tend to accept new styles and designs. Almost all fashion merchandisers inspire retailers to promote their industrial products. Normally they set up a visual presentation for drawing the attraction of the customers. This type of presentation helps the customers to get the potential products, and on the contrary, the merchandisers enjoy a good amount of sales.
What Kinds of Tasks does a Fashion Merchandiser do?
Fashion merchandisers mainly work for fashion trends and their improvement.
Fashion merchandisers play an important role in making trending and stylish clothes.
They are experts in collecting the theme and structure of the clothes.
It is easy for them to collect many samples or catalogs from different types of social media.
They gather various ideas from fashion exhibitions and turn them into an effective structure.
A merchandiser can also launch different kinds of products from fashion designing exhibitions.
Fashion merchandisers catch buyers to sell their products.
They present the samples to the customers.
They play a great role in launching new styles and designs.
They help arrange an international meeting to promote sales and development of the product.
Careers in Fashion Merchandising:
At present, it ranks high in the career of fashion merchandising. Merchandising is a leading job that helps to bring foreign currency. And individually, it has to turn into a demanded sector. Bangladesh is doing better in the fashion merchandising sector. Their contribution to clothing, economy, international bonding, and new style launching are also praiseworthy.
Fashion merchandising is a big sector where the merchandisers connect with different sectors like quality checking, advertising, selling, etc. Fashion merchandiser contributes not only to the economic sector but also to the pre-production activities. They play a great role in product producing, catalog collecting, quality controlling, marketing, and sales. Even they work to change the attitudes of people.
A great survey by the United States of Labor Statistics notes the career in the fashion industry that fashion merchandising is a handsome job. The employee adding rate was 7% from the years 2008 to 2018. People add to this sector to get well-established careers and handsome salaries.
The Qualities of a Fashion Merchandiser?
Fashion merchandisers have the extraordinary qualities to manage unfavorable people.
They can control the complex into simple.
They have the perfect skill to draw the attention of international people.
Even, they can control the bad situations easily during the meeting.
They are mainly skilled in fashion products.
The Role of Fashion Merchandising in Apparel Sectors:
Now fashion merchandising is a popular name among the young generation. In the field of the textile sector, it has become a famous profession. And in Bangladesh, a great number of people expect to enter this profession. But why do they rational to this profession? Skilled people in Bangladesh do better in leading their life. They bring profit for themselves and the country.
There is numerous buying house in Bangladesh and they are exporting fashion items all over the world. And in this sector many young fashion merchandisers working to make the industry more profitable.
The purpose of fashion merchandising is to spread fashionable products like clothing, shoes, etc., in the proper place at proper pricing. To control the whole sector for problem-solving and contribute to producing new styles and design items in the apparel industry.
Fashion merchandising is very global. All classes of people in the world use fashion products for their necessities. And a fashion merchandiser promotes the fashion products to the international markets to get profits. They try their best to catch the buyers, and for that, they ask the designer to produce the top quality and stylish fashion products.
Many people are working in fashion merchandising, and having a bright future has turned into an eye-catching job sector for the young generation.
Final Words:
Regarding the demand for apparel, fashion merchandising plays a great role in promising jobs. Merchandisers worked heart and soul to develop this sector. And right now we can enjoy its fruits. It hopes that fashion merchandising will become the most attractive career. And in Bangladesh, it will become the largest earning sector in foreign currency.