The social media has not left any soul untouched on this earth as everyone is active on more than one social accounts at a time these days. Snapchat is also one of such rising platform that enable its users to post games, send texts, visual content and story games along with playing games. Snapchat story games are fun for many people as they come to know about each other's liking and disliking. Here are top eight story games for snapchat that you can play with your friends anytime to have some fun and cut boring time.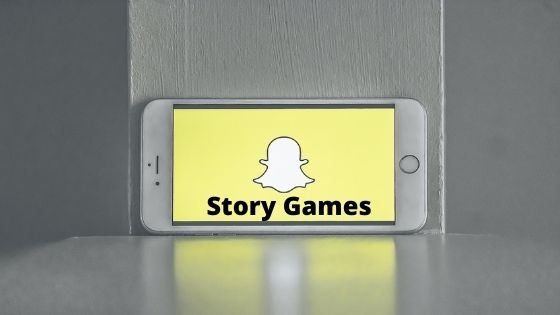 What are snapchat story games? A quick overview
Just like any other game snap games story includes posting a bunch of questions, little tasks or making questions in Yes or no for friends. It is a way to stay connected to each other and knowing in better way. These games are getting very popular amongst the youth and other age groups also.
1. Snapchat stories games on matching personal likings for things
The snapchat stories games on likings are very much popular as people prepare a list of questions that want to ask from their friends and then post them on their Snapchat story game by generating the story on snapchat. An ideal snapchat story game looks like similar to the one given below in the form of example.
Matching Personal Likings for Things?
What is your favourite colour?
What is your favourite vegetable?
Your liking for a particular place?
Mountains or plains?
Black or white?
Love marriage or arrange?
Western dresses or Indian?
Short hair or long hair?
Chinese or Continental?
2. Snap story games on revealing secrets and personal data to friends
The snap story games can also be played and posted on revealing the personal secrets to friends or asking theirs as well. You can ask questions that you do not know about your friends and it will help you to know them in better way and also create a fun in playing such games on snapchat. Find an example of such story game for snapchat given below.
Revealing Secrets and Personal Data to Friends
Who was your first crush?
Did your parents still beat you around?
Have you ever steal things from shops?
The most daring thing you ever did in life.
To whom you are dating at the moment?
Tell us about the lady you want to purpose in the class?
Why you never join parties and alcohol?
3. Snapchat game questions on telling about truth
Other type of snapchat game questions are based on truth that can be thrown to your friends in the form of story games on snapchat. Have a look on such questions that are enlisted here for giving you better understanding.
Game Questions on Telling About Truth
Did you ever lied to your parents?
How many times you have ditched your girlfriends?
Were there any time when you realize you are wrong but never admitted it?
Can you still stick to truth when your parents and family are in danger?
Will you steal the bundle of money fallen on ground without telling your friends about it?
Are you going to marry soon?
Have you ever faced any rejection from a girl?
4. Snapchat games to put on story that ask you to describe your ideal future partner
Here is another snapchat games to put on story which is based on your understanding of ideal life partner. Questions could be asked on how your future life partner will look like and qualities he must possess. Here is an example of such story games that people play on their Snapchat account with friends.
Describe Your Ideal Future Partner
The hair colour of your future ideal partner?
What you want your partner looks alike?
The most deserving partner for you must contain which qualities?
How elder or younger your future partner should be for marriage?
Name one thing that you can never tolerate about your partner?
Do you want your wife to continue her job after marriage?
Do you think your partner should ask for equality against you?
5. Game snapchat questions on Yes or no for stories
Then comes the game snapchat questions for your story game on snapchat that are based on Yes or no of the friends with whom you are playing this game. Find the relevant example of such story games below to post your own story game on same line.
| Questions on Yes or NO for Stories | |
| --- | --- |
| Black is more classic than white? | Yes/No |
| Babies can give you more comfort and calmness than meditation? | Yes/No |
| We cannot change our future by going against our destiny? | Yes/No |
| Life cannot be divided into binaries? | Yes/No |
| Pink and blue are not for girls and boys? | Yes/No |
| We should not consider society in our decisions? | Yes/No |
| Girls should not be treated equal to men? | Yes/No |
| | |
6. Snapchat games for story on asking friends for rating good things in score
The snapchat games for story are also based on asking the people or friends to rate your good and bad points in a score rating. Here is a prominent example of such story games that you can play with your friends anytime on snapchat.
Asking Friends for Rating Good Things
How would you like to rate my eyes on a score?
How would you like to rate my honesty towards things?
The score that you are going to give for my friendship?
I am jolly in nature and what is my score?
Tell me how extrovert I am?
Rate my intelligence for coming out of problems?
My fashion sense in the class?
7. Snapchat games to post on story that ask friends about their thoughts on things
You can very well know about the ideologies and thoughts of your friends in a game because snapchat games to post on story are also based on thought based questions. You can make a list of questions that is associated with society, social issues and national problems as well.
Ask Friends About Their Thoughts on Things
Whether Dogs should be given access to our beds or not?
Why women should continue their jobs after marriage and kids?
How patriarchal society is heading towards matriarchal society?
The most beautiful moment on this earth?
Motherhood or success in career which gives more happiness?
Education or skill which find priority for jobs?
8. Snapchat games to post in story based on asking things that you hate about each other
Finally you also have snapchat games to post in story which can be played to know about things that you hate about each other. Here is a best example of this type of story games given below.
Asking Things That You Hate About Each Other
Tell me three things that you hate about me?
Why you do not want friend like me forever?
Did you find my fragile nature hostile to you?
How my love for travelling affects you?
Things that you want to improve in me?